Most sellers think it's best to wait for the "the spring market" to list their home. They believe there will be more buyers than there are during the winter months and, consequently, their house will sell more quickly and net them more money.
That used to make sense. In today's real estate market, however, the rules have changed.
Every month, the National Association of Realtors (NAR) measures buyer foot traffic going thru homes for sale. These buyers out actively looking for a home, not just visiting consumer real estate sites on the internet. According to the NAR:
"Foot traffic has a strong correlation with future contracts and home sales, so it can be viewed as a peek ahead at sales trends two to three months into the future."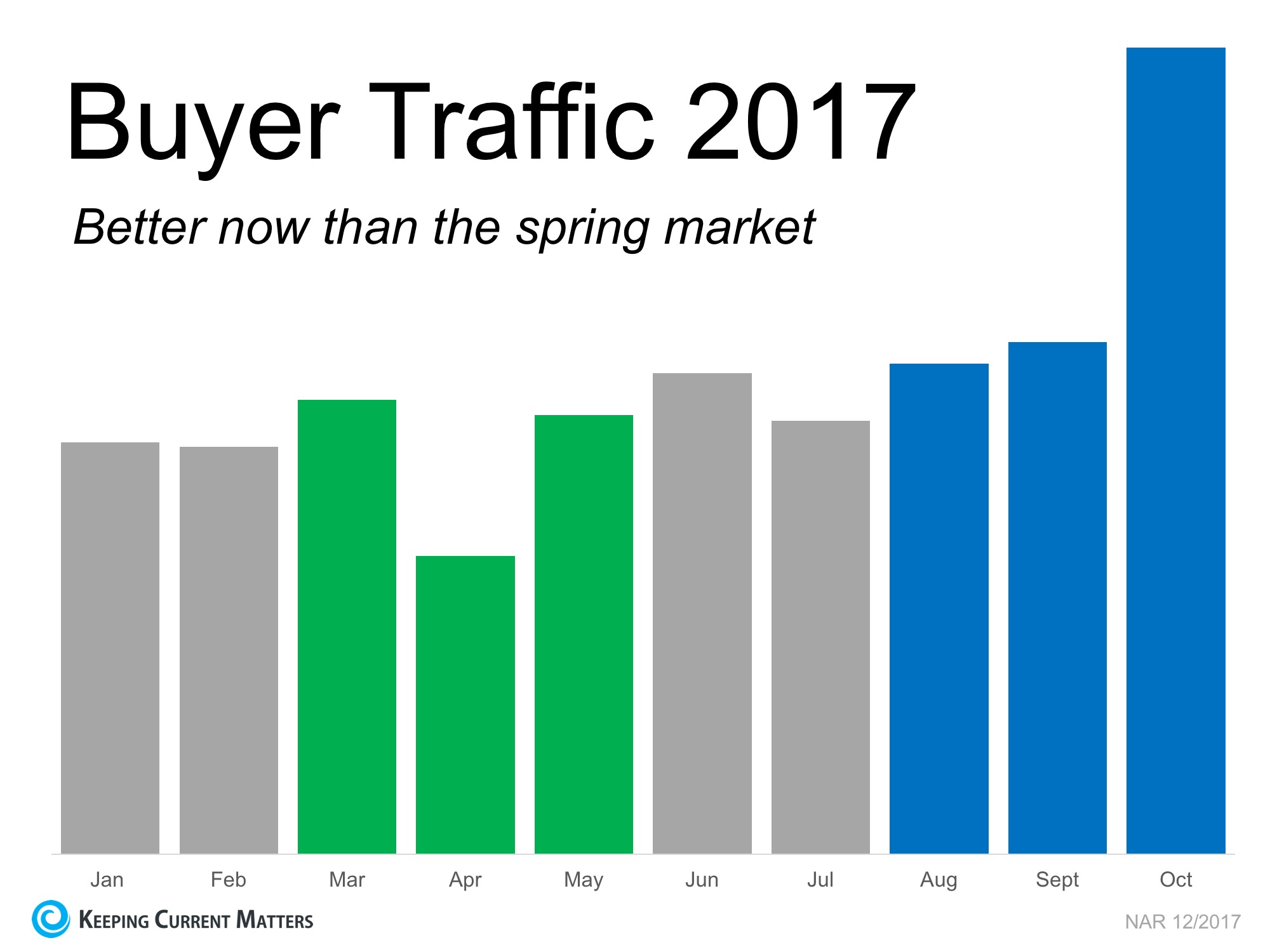 As you can see above in the chart Buyer Traffic 2017, there were more buyers out in late summer and early fall (blue) than during the traditional spring market (green). This data strongly suggests there will be a lot of buyers writing contracts on homes right in the middle of winter.
If you're planning to sell, the time to list your home is now! While most of your competition sits around and waits for spring.